Hoping to Adopt?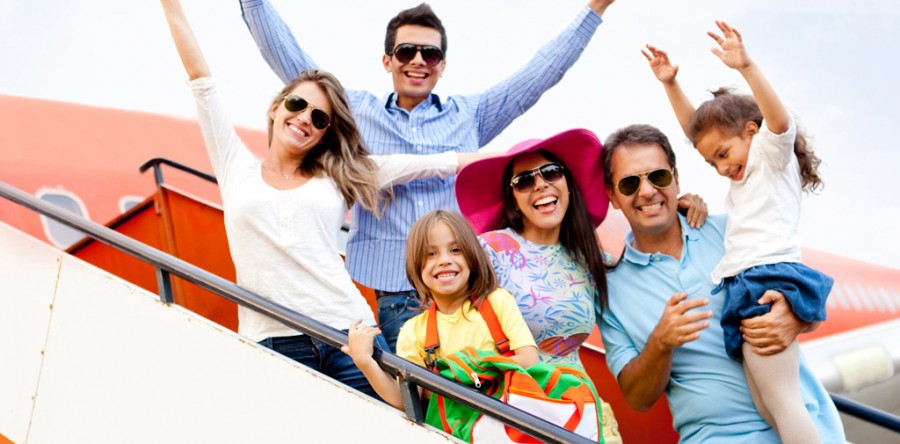 Financing Your Adoption
Although we work hard to keep our fees as low as possible for our adoptive families, we do know that adoptions can be costly. For this reason many grant foundations help defray the cost of adoption. Adoptive families residing in Texas may be eligible to receive aid from the state. Texas residents are also eligible to apply for many nationwide adoption grants. If you are financing your adoption, following are some links that may be helpful in finding financial assistance.
STATE ASSISTANCE
The Texas Department of Family and Protective Services offers an adoption assistance program to help defray some of the costs associated with adopting a child with special needs. The program provides Medicaid health care coverage for the adopted child, which includes medical and dental care, eye care, medical equipment and psychiatric health care. Certain one-time expenses are eligible for reimbursement, up to $1,200 per adoption. Monthly payments are also provided to assist families with the child's needs. Payments are determined based upon the adoptive family's financial circumstances and the child's special needs.
ADOPTION GRANTS
ABBA Fund
Provides adoption assistance for Christian families with adoption grants through their Christian Family Adoption Grant Fund. Apply at www.abbafund.org/how-we-help to become a part of ABBA Fund's growing community of families.
Boatner Family Foundation
The Boatner Family Foundation is a small group located in The Woodlands, Texas. The group provides grants ranging from $1,000 up to nearly $13,000 and requires that adoptive families have received approval from their agency. To apply, families must turn in a completed application and financial statement. Families must write to the foundation in order to request a formal grant application. Contact: The Boatner Foundation, P.O. Box 132272, The Woodlands, Texas 77393-2272.
Gift of Adoption
The Gift of Adoption awards grants for U.S. citizens adopting domestically and internationally. Grants are awarded regardless of religion, race, age, marital status or sexual orientation. Applicants must have a completed home study from a licensed agency and submit a completed application, a copy of their most recent tax return and check stubs for all reported income earners, two letters of reference and a $50 application fee. Awarded grants range from $1,000 to $7,500. Apply at www.giftofadoption.org
Show Hope
Show Hope has provided adoption grants to families adopting from the United States and more than 50 countries. Prospective families must have completed a home study and be working with a licensed adoption agency. A typical grant from Show Hope averages $4,000, taking into account the financial need of the family involved. Families must submit a completed application along with a cover letter, completed questionnaire, statement of faith, net worth worksheet, cash flow worksheet, adoption agency letter, home study, tax forms and letter of recommendation from their pastor. For more information visit www.showhope.org
Help Us Adopt
Help Us Adopt awards grants in June and December, ranging from $500 to $15,000. Applicants must be U.S. citizens demonstrating that they can provide a stable home environment but are facing significant financial difficulties and need help with adoption expenses. Applications are accepted from couples and individuals regardless of race, religion, gender, marital status or sexual orientation. Those applying must turn in a completed home study and cannot be pursuing infertility treatments. Priority is given to those who do not yet have children. Apply at www.helpusadopt.org/application.html
God's Grace Adoption Ministry
Uses matching grants to help eligible families meet adoption expenses. For more information, visit their website at www.ggam.org/apply
National Adoption Foundation
The NAF has proudly helped over six thousand adoptive parents since 1993 to successfully grow their families with financial assistance from grants, loans and various other programs. Apply at www.fundyouradoption.org/adoption-grants
ADOPTION LOANS AND SUBSIDIES
America's Christian Credit Union (ACCU)
Provides personal loans to Christian couples. For more information visit www.americaschristiancu.com
Lifesong for Orphans
Interest-free loans of $5,000 to $10,000 help couples overcome the initial "cash flow crunch" of adoption expenses. Maximize stewardship by utilizing the Federal Adoption Tax Credit offered by the government. Couples enter a covenant agreement to repay the loan through manageable payments. Repayments are used to help the current needs of new adopting families. For more information visit www.lifesongfororphans.org
Adoption Tax Credit
The Adoption Tax Credit grants adoptive families a maximum income tax break to cover adoption expenses. Tax benefits for adoption include both a tax credit for qualified adoption expenses paid to adopt an eligible child and an exclusion for employer-provided adoption assistance. The credit is nonrefundable, which means it is limited to your tax liability for the year. The maximum amount (dollar limit) for 2014 is $13,190 per child. Colores Adoptions recommends that adoptive parents and prospective parents seek tax advice from a legal or tax professional. For more information visit the official webpage for the IRS adoption tax credit at www.irs.gov/taxtopics/tc607.html
Hebrew Free Loan Association
Offers interest-free loans to Jewish adults who wish to adopt children internationally or domestically. A single person or couple may borrow up to $10,000 toward the expenses incurred for the adoption of a child. For more information visit www.hflasf.org
Employer Adoption Benefits
A growing number of companies and government agencies are offering adoption benefits to their employees. Check with your employer to find out your company's policies. Benefits may include:
Adoption information and referral services
Legal expenses
Agency fees
Medical expenses
Post adoption counseling
Paid or unpaid leave time for the adoptive parent
Financial reimbursement
Military Reimbursements
The Department of Defense Adoption Reimbursement Program reimburses military adoptive parents up to $2,000 per child. The maximum amount available in a given year is $5,000, even if both parents are in the military. Reimbursement is made after the adoption is finalized and if the adoption is completed through a licensed agency. Qualifying expenses include agency fees, home study fees, medical fees, legal fees and more.
A child with disabilities may also be eligible for up to $1,000 a month in assistance under the military's program for persons with disabilities. In addition, the military's Exceptional Family Member Program is designed to ensure that families of children with special needs are assigned to duty stations where the child's needs can be met. For more information visit http://militaryadoption.org .
ADDITIONAL ADOPTION INFORMATION
How to Make Adoption an Affordable Option
This is a comprehensive electronic booklet that details the expenses common to most adoptions. The booklet is provided by the National Endowment for Financial Education (NEFE). The booklet is free and you may download HERE
Find out more
Please call us or email us to find out how we can help you with your adoption plan:
Toll Free: 877-677-9373
E-mail: info@coloresadoptions.com