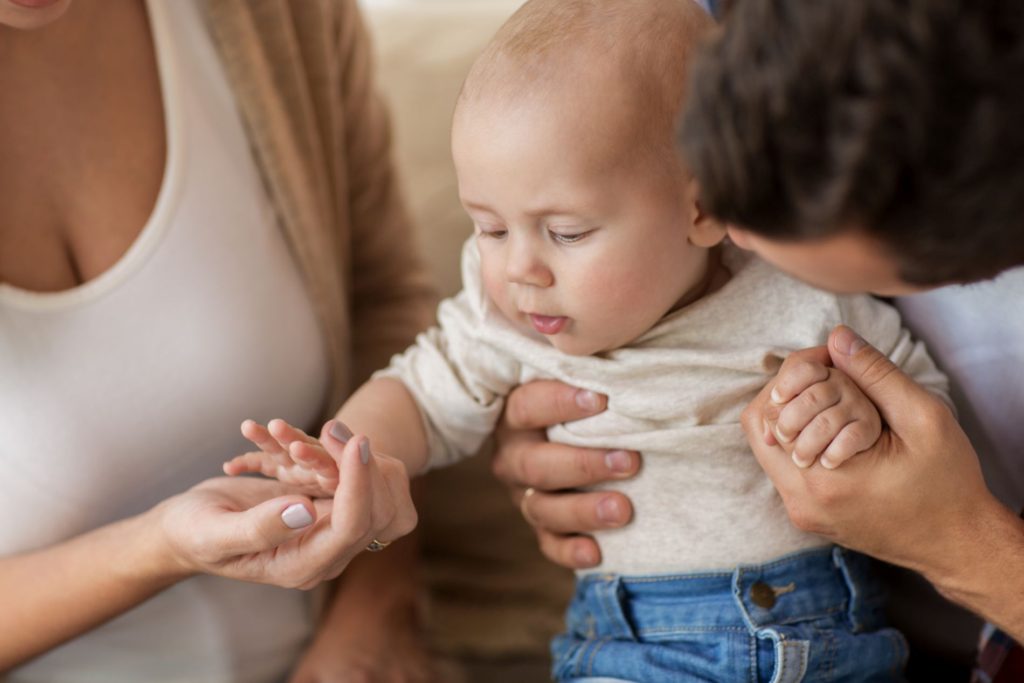 Are you pregnant? Do you feel like you are not ready to be a parent? If you've said yes to both questions, most likely, you've started to consider various pregnancy options. Whether you got pregnant intentionally or unintentionally, identifying the best option for you might feel like a puzzle. Perhaps, you wouldn't be here if you knew how to decide whether to keep a baby or not. Your presence here indicates you are in the dilemma or you'd like to help someone who's experiencing the confusion but you don't know how. On that note, we are going to walk with you through a series of steps that will eventually make the best decision according to your specific circumstance. Let's get started.
 Acknowledge that you are in charge of your decision
Unless you are below 18, the decision as to whether to keep or terminate a pregnancy, as a birth mother, is your personal choice. In as much as you may want to entertain opinions from family and friends, the ultimate decision lies on your shoulder. You can even opt to keep everybody out of your decision-making process, especially if you are that reserved person. So, whatever option you are going to settle on, let it be a product of your own judgement.
 Consider your conscience
What does your 'inner person' tell you about keeping or terminating a pregnancy? Depending on your political moral, and religious beliefs, you could be pro life or pro choice. When you identify yourself as pro life, it means that you are opposed to abortion. Pro life supporters are so concerned with the life of an unborn child (irrespective of the age of a pregnancy) that they support capital punishment for anyone found procuring an abortion. So, if you are pro life, your conscience is highly likely to protest against abortion because you perceive it as murder.
On the other hand, if you are pro-choice, you might not have much difficulty to accept that abortion can be a good solution to your problem. After all, even other pro choice supporters believe that every woman has an absolute right to birth control, including the right to decide if to terminate a pregnancy or keep it. To them, terminating a pregnancy could be the best thing to do when a woman's life is in danger or if a child seems to have chronic and/or possibly fatal complications that might adversely affect his quality of life after birth.
However, in as much as you are oriented to one of these views, you might still be tempted to go against your belief, morals and conscience. For instance, if you are pro life, you might still feel pushed to terminate the pregnancy. On the other hand, you may consider keeping the baby without factoring in his/her future well-being and your situation. However, do you think that if going against your conscience will be a decision that you'll be proud of two, ten, or possibly 50 years down the line?
 Evaluate your readiness 
The next question you need to ask yourself is whether you are indeed ready to raise a child. Your readiness is defined by various factors, including your availability for the child after delivery. If you are working, do you think that your employer will give you maternity leave so that you can deliver and bond with your baby at home? Are you financially stable enough to cater to the needs of the child, including medical costs, school fees, food, clothing and shelter? Are you emotionally ready to accept that title- a parent?
 Assess your partner readiness 
Possibly you aren't ready for a child, but your spouse/relationship partner is. However, in as much as you've confirmed that they are ready, ask yourself if you'll feel comfortable keeping the pregnancy until delivery and then hand over the baby to them. However, this is something that both of you should discuss very candidly and in depth, and ensure that you agree on the handover plan. Alternatively, you can organize on how the child support they provide to help you raise the child. However, if your relationship is so broken that you rarely communicate or see eye to eye, you might opt to bypass their opinion and input in your decision.
 Talk to a professional 
If up to this far you haven't done away with the idea of terminating the pregnancy, it's advisable to talk to someone with in-depth knowledge about abortion, preferably an abortion specialist. Enquire about everything you'd like to know about the operation, especially your risks. You must have heard about women who've died while trying to get rid of unplanned pregnancies. Get to understand why they die and if there are chances that you can be part of the statistics.
A counselor can also help you make up your mind. However, ensure that the resources they provide you with are not biased, and they don't push you to make a certain decision. You can also talk to an adoption expert to see if putting the baby up for adoption can be the best choice for you.
Having followed the above steps, you now know how to decide whether to keep a baby or not. The bottom line is- be in charge of your decision. Consult your conscience. Talk to an expert. Eventually, you'll be able to make a prudent decision that you'll own and be proud of forever.